Discussion Starter
·
#1
·
It just took me almost 2 hours to sort out how to go about recording this season's shows with the new midseason additions I want to check out... it's getting more and more difficult! This is supposed to be what the damn TiVo does. Multi-unit scheduling needs to be seriously dealt with soon.
I used to manage this in a text file; it had to become a spreadsheet to make it easier to figure out conflicts since I have to review things whenever I hear of some special schedule change.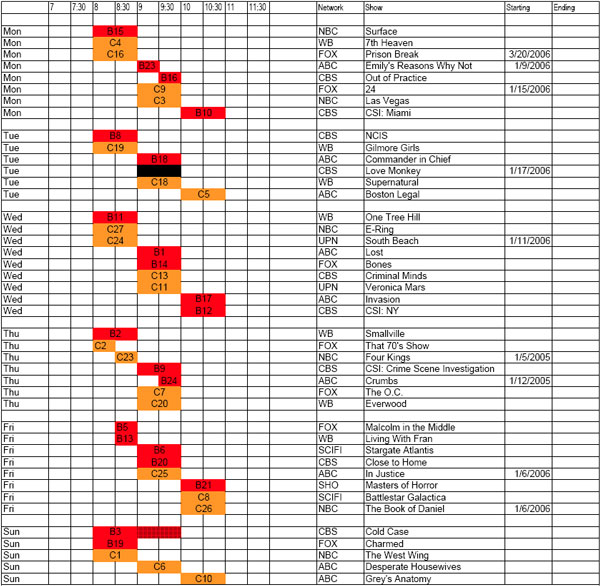 B (red) & C (orange) represent two HR10-250's; the number is the season pass priority -- no indication of personal preferences is inteded by lower vs. higher numbers, that's just the order they were created.