With a base Roamio, you'll need a moca adapter connected to the modem/router to create a moca network.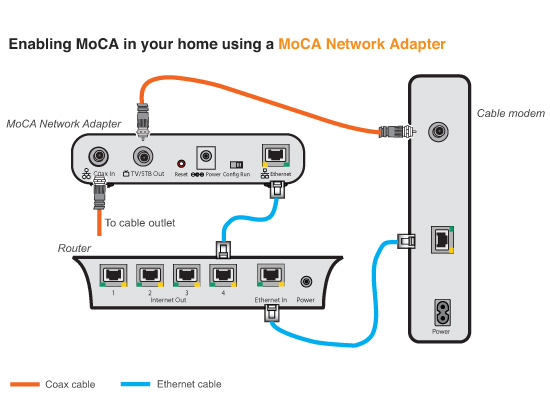 If your Roamio is currently wireless, it'll need to be changed to a wired correction -- either ethernet or a second moca adapter.
If you decide to use a second moca adapter for the Tivo, get a splitter (at least 1 GHz) to deal with the tuning adapter behind the Tivo.
- One leg goes to the tuning adapter. Connect the USB to the Tivo. (Don't use the TA's RF-out.)
- Second leg connects to the moca adapter. Connect the RF-out to the Tivo's cable-in. Connect included ethernet cable from moca adapter to Tivo.
The Mini will be plug-and-play. Creating the moca network and getting the Roamio wired if it's not already is the part that requires some work.